How To Clean & Sanitize Your Dry Bags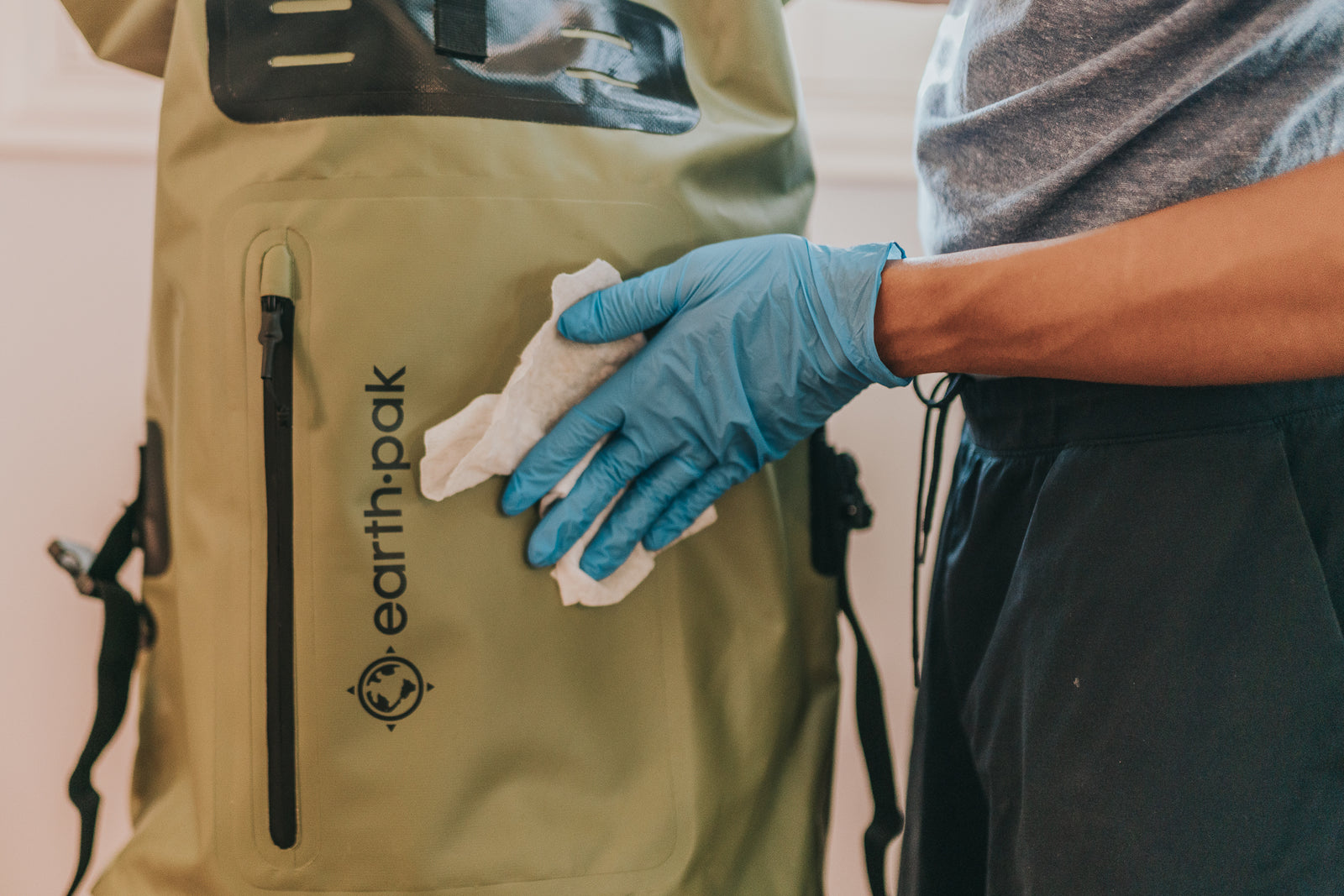 We're embracing a "new normal" that includes social distancing, masks, and cleaning and sanitizing our belongings when they come in contact with the outdoors. More than ever, frontline healthcare workers, employees, and even normal commuters are having to disinfect the bags that they use on the daily.
Luckily, because our dry bags are waterproof, you can easily wipe it down with alcohol-based/antibacterial wipes to prevent the transmission of various bacterias and viruses you may come in contact with, including COVID-19.
Here are some tips on how to clean your dry bag. You're probably glad you decided to own something waterproof during these times!
For quick cleanup:
Antibacterial wipes or alcohol sprays/wipes are perfectly fine to use when wiping down your bag. We recommend going around the logo, and if you have a Summit Series backpack or Voyager Series duffel, around the reflectors, so that you do not remove the print or reflector.
Once you wipe your bag down with a disinfectant, we recommend using a wet towel and wiping it down again with warm water. This will allow you to remove any residual solutions that may sit on your bag for a while
Do not use harsh chemicals such as bleach
For bigger messes:
If your bag has been through a lot (mud, the outdoors, etc.) you can always spray it down first and allow it to air dry—not directly under the sun.
Mild dishwashing soap can also be used to get rid of more stubborn or "stuck on" dirt and stains.
We

do not

recommend putting your bag in the washing machine, but if you must wash it should be hand washed and air-dried. 
Do you have any tips on how you clean your gear? Feel free to share them with us below!
---