5 Healthy Ways to Pass the Time at Home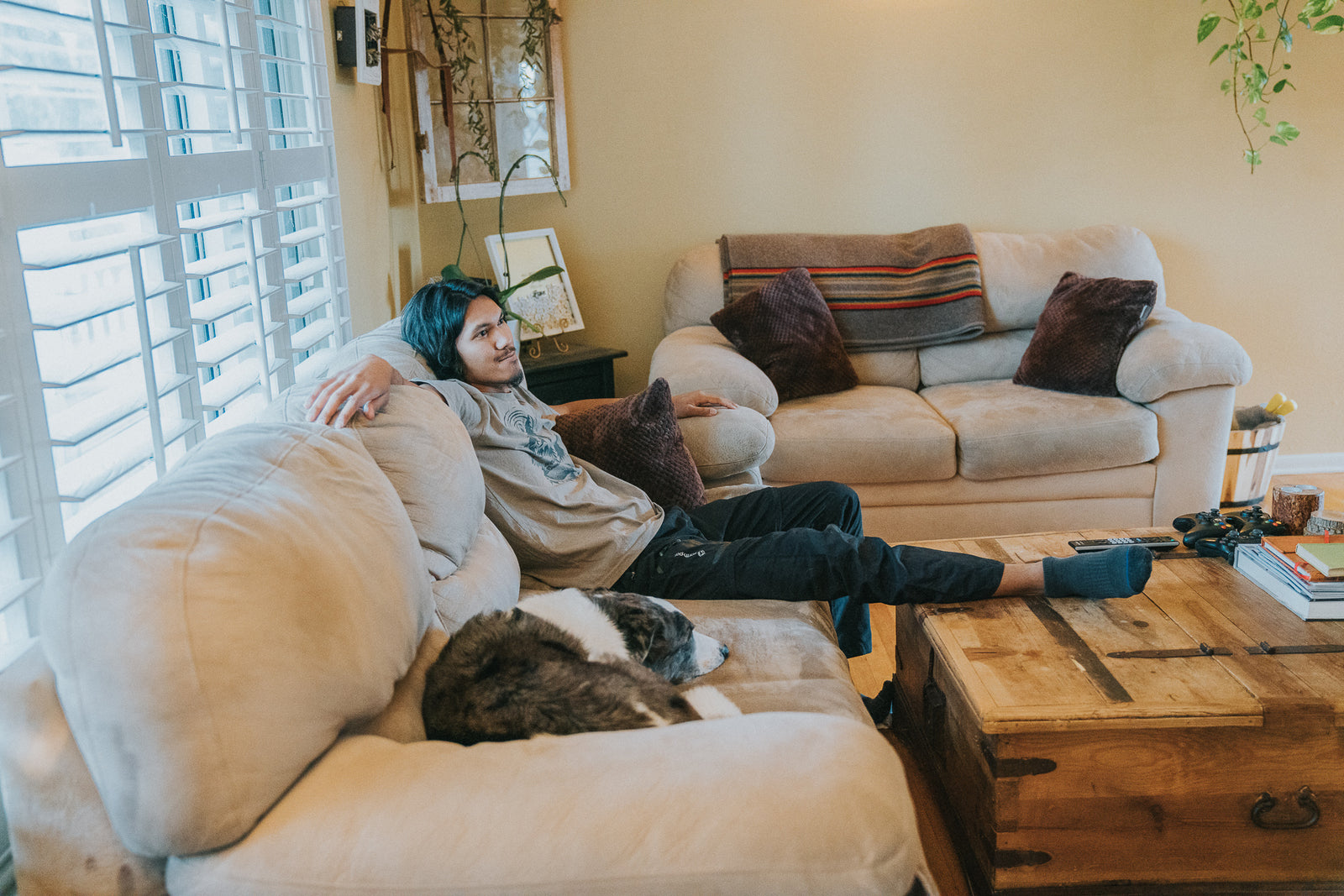 The days seem longer than ever, and you've most likely lost track of what day (or month!) we're even in. Regardless, don't let staying at home set you back. Use this time to remain positive, self-reflect, and enjoy some of the things we usually take for granted!
1. Exercise
Whether you're a runner or prefer yoga, there really isn't an excuse for "not having time" to exercise nowadays! As fun as it is to binge-watch our favorite television shows, exercise is absolutely necessary to get your endorphins flowing during this time where we may feel confined and trapped. Plus, it'll help you sleep better at night!
2. Read
Whether it's a magazine, NY Times bestseller, or cookbook, now is the time to sit down, wind down, and enjoy a good read without having to think about any interruptions. Escape the day-to-day and put your brain to work by stimulating your mind with words. Let right now be the time you finally finish that book on your shelf or that time you learn how to cook a new dish that you've been wanting to try. Because…why not?
3. Walk
Do you feel like every day is the same, or you're having trouble sleeping at night? Consider going for a morning walk for at least 20 minutes every day, or maybe twice a day! If you have a pet, even better! According to the regulations of most states, walking your dog is completely fine to do during stay-at-home orders, as long as you are practicing social distancing and at least 6 feet away from others. Fresh air can do wonders for your mood and spirits during this confusing time.
4. Barbeque
There's nothing like fresh food and fresh air. Bring your camping experiences home by having a backyard barbeque—complete with a campfire and smores. Plus, you won't have to worry about campsite pet regulations since you'll be in charge (and your pet will feel more comfortable, too)! To make it even more like a camping experience, consider pitching a tent outside, hanging some string lights, and listening to some good music while roasting marshmallows.
5. Be Present
With no events or travel plans in sight and hardly anything to "show off" to your friends on social media, now if the time for you to simply be present, and take in each moment of every day. If being at home has taught us anything, it's that there are a lot of things we take for granted when we're usually distracted with our day-to-day. Take a deep breath and observe what's happening to you at this moment. While it isn't exactly what we imagined, there are so many positives to look at during this time such as the selflessness of health workers, the togetherness of neighborhoods and grocery stores, and so much more.
---
1 comment
---
---