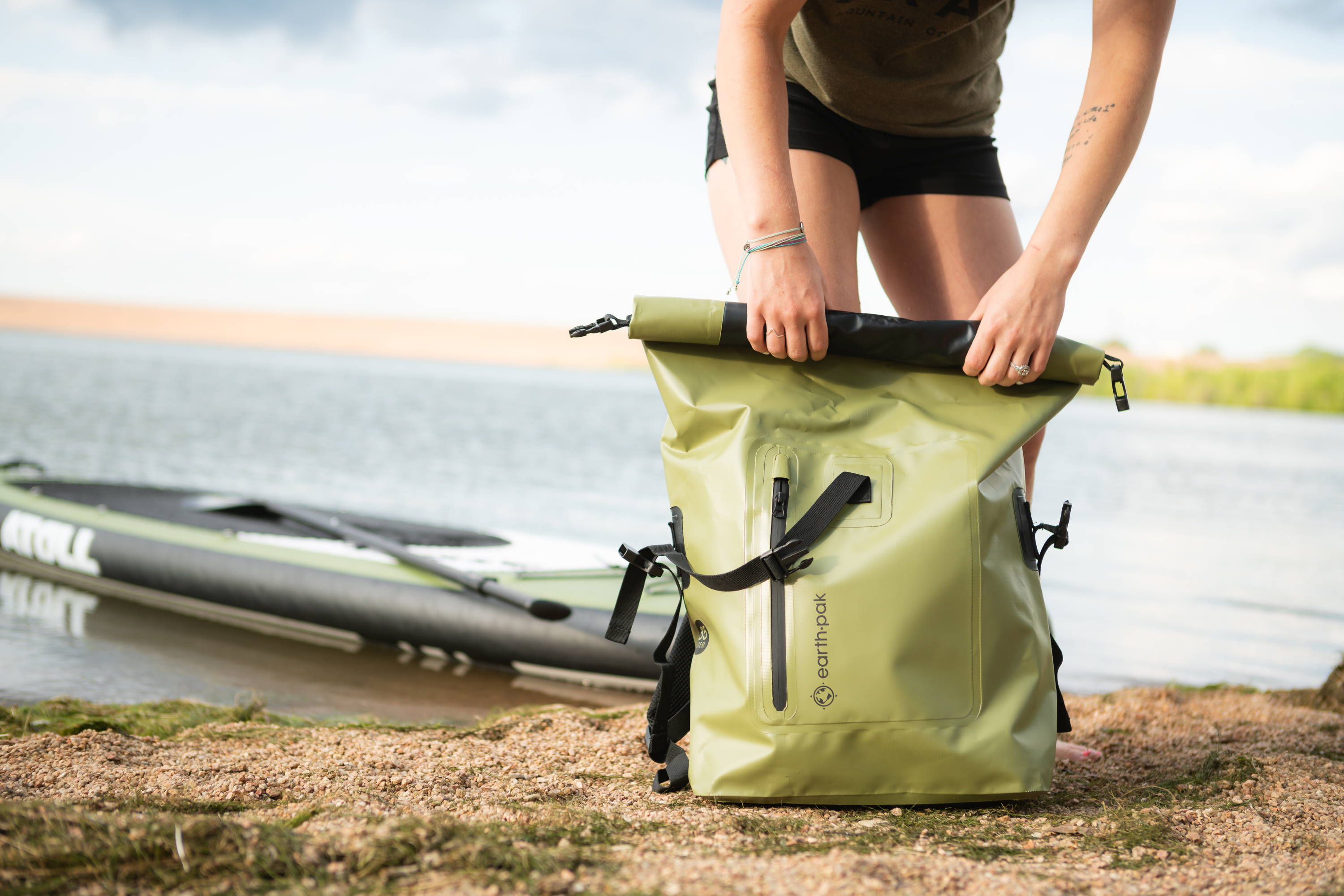 Whether you need co-branded items for a corporate event or are looking for a group order for your organization, Earth Pak offers unique products for you to share with your employees and audience.
We offer special Corporate & Group Sales prices, and are more than happy to collaborate with you to design custom co-branded products that suit your needs. Fill out the form below to contact us and we will get back to you within 1-2 business days.
---
Frequently Asked Questions:
What is the minimum quantity required for group discounted rates?
You must meet one of the following in order to be considered for Corporate & Group Rates:
Minimum order of 150+ items
or
Minimum purchase invoice of $2,500
What is the lead time for a Corporate/Group order?
Lead times vary based off of seasonality, product requested, and whether you're interested in custom printing. Generally, we recommend that for all Corporate & Group Sales requests to be submitted 60 days in advance from when you need the product. On select occasions, we may be able to accomodate shorter requests.
The best way to see if we are able to accommodate to your custom order is to reach out to us at hello@earthpak.com. The earlier in advance we know about your order, the better!
What are your Corporate & Group Sale prices?
Prices vary based off of seasonality, lead time, as well as where the product is being shipped. Please fill out the form on this page for more information.
Do you offer custom printing?
We offer custom co-branded printing for select orders. You would need to provide us with your logo as a vector file, and our design team will create several mock-ups for you to choose from. Once a bag design has been approved it will go straight to production and we cannot change or modify the design.
I'm interested in a Brand Partnership. Who do I contact?
If you have a similar audience to ours and are interested in selling our products or larger brand partnership opportunities in marketing, social media, or event collaborations, we'd love to hear from you!
Please visit our Brand Partnerships page for more information.
What type of companies or organizations do you work with for group sales?
We are able to offer Corporate & Group Sales for any type of industry!
Some companies we have worked with include action sports, resorts, law offices, and technology companies. If you're looking for a unique corporate gift and/or product to give out, you've come to the right place!
*We reserve the right to refuse select business that we feel do not align with our values and integrity as a company.
No, shipping is not included in our Corporate & Group orders.
Shipping is generally not calculated until we are ready to send out the product to you (after we know the exact number of boxes, weight, size, etc.), but we are able to provide an estimate upon our first quote.
All products are shipped by ground, and if needed can be rush expedited for an additional cost.
---
For any questions and/or quotes, fill out the form below.
Thank you for your interest in Corporate & Group Sales pricing. A team member will reach out to you in 1-2 business days.
This field is required
This field is required
This field is required