Want to be an Outdoor Photographer? Q&A with The Wilderness Collective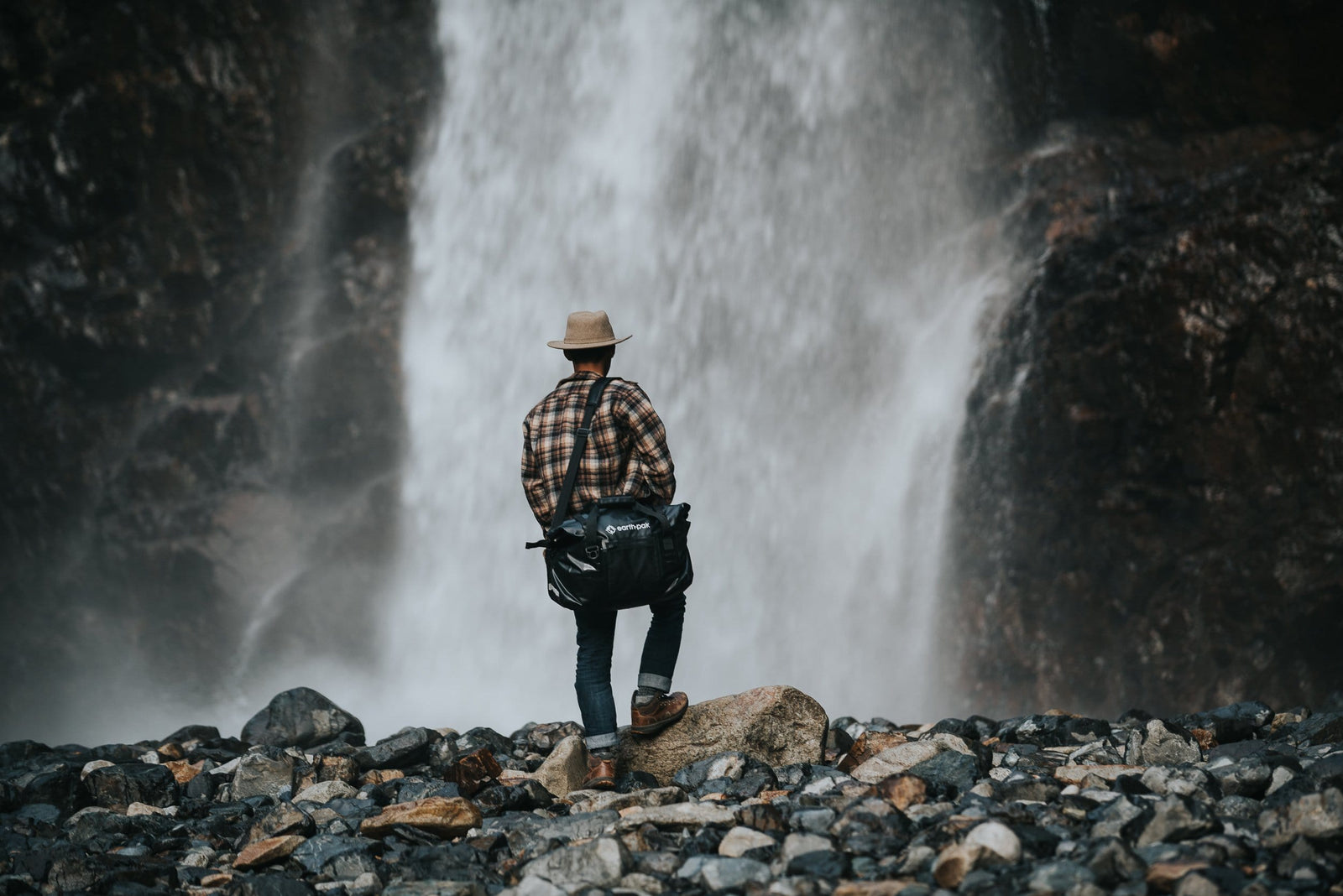 Do you wish you were an outdoor photographer/influencer, living a flexible life and traveling the world? Contrary to what most people think, being an outdoor photographer and/or influencer requires a lot of work (most of the time, even more work than a normal 9-5 job)!
We recently had a Q&A with Glen and Alana Simamora—an outdoor photography couple known as The Wilderness Collective (IG: @the.wilderness.collective). They shared their tips and tricks to what got them into the outdoor photography scene, what keeps them stable, as well as the fun (and hustle) of their daily lives!
When did you first get into outdoor photography?
Well when we first starting dating, we loved going on adventures together. We had a dinky little camera for pictures better than our iPhones so we took it along to a trip to California in 2016. Since then, we haven't put a camera down. We love exploring and being able to capture those priceless moments all around the world
Where are your favorite places to take photos?
We drive to Alaska every summer going on four years now. The trip normally lasts at least a month long and Alaska just has this allure to us that we can never seem to shake. The massive mountains, overwhelming seas, and the midnight sun keep us coming back for more and more.
What type of gear do you use for your outdoor photos?
We have to always be cognizant of the gear we take on our travels and always have to take into account weather, durability and battery life. Our go-to camera is the Sony a7rii with the Sigma Art 35mm f1.4. It is such a powerhouse and has yet to let us down. We also carry around a drone in case we want to see what the eyes in the sky sees.
How would you describe your day-to-day? (Hustle, flexible schedule, etc.?)
Our day to day is very rigorous. When we aren't traveling, we are always preparing for the next adventure. We wake up at 5:30 am every morning to get a jumpstart to our day. Good breakfast, some coffee and cozying up in a blanket fuels our email responses and editing schedule. We try to edit all of our shoots within the next couple days after a shoot and respond to emails day of, if not next day. We try to be as flexible as we can in terms of being around home and exploring. We designate a couple of days every month for a big trip and the rest of the weekends are dedicated to shoots around home, seeing friends/family and being able to balance a romantic relationship in the mix!
What type of brands do you like to work with?
Our favorite brands to work with are local small businesses that have an extreme passion for the outdoors. earth pak is most definitely one of those companies. Companies that are focused on the customer, always striving for more and respects the art community. 
How has your earth pak gear come in handy for your photography projects and outdoor adventures?
earth pak is honestly a gosh darn lifesaver. We have always been wanting some waterproof bags for our gear/clothes and earth pak delivered with style. We took our duffel to Seattle, WA, and the PNW in November and coming from Colorado, we tend to forget how rainy the NorthWest is. The duffel got dropped out of the car at least five times during the trip into muddy puddles, pouring rain or gravel roads. Every time it fell, all we needed to do was wipe it off and we were good to go. We didn't need to worry about our clothes getting wet or our cameras breaking. Every product that earth pak sends our way is utilized more than any other piece of gear we own.
What tips would you recommend to anyone interested in becoming an outdoor photographer?
Just go outside and start taking pictures! You don't need to be in "insta-famous" places like Iceland or Bali to get a great picture. Plan on getting dirty and uncovering some awesome locations.
Any other things you'd like to share?
Focus on the photo, not the gear. Some of our best pictures came from our old Canon t5. Be proud of your work and find your own unique style! :)
Like what you see? See more work from The Wilderness Collective by visiting their website here or following them on Instagram @the.wilderness.collective
---