Non-profit uses dry bags to transport laptops to indigenous schools in Central and South America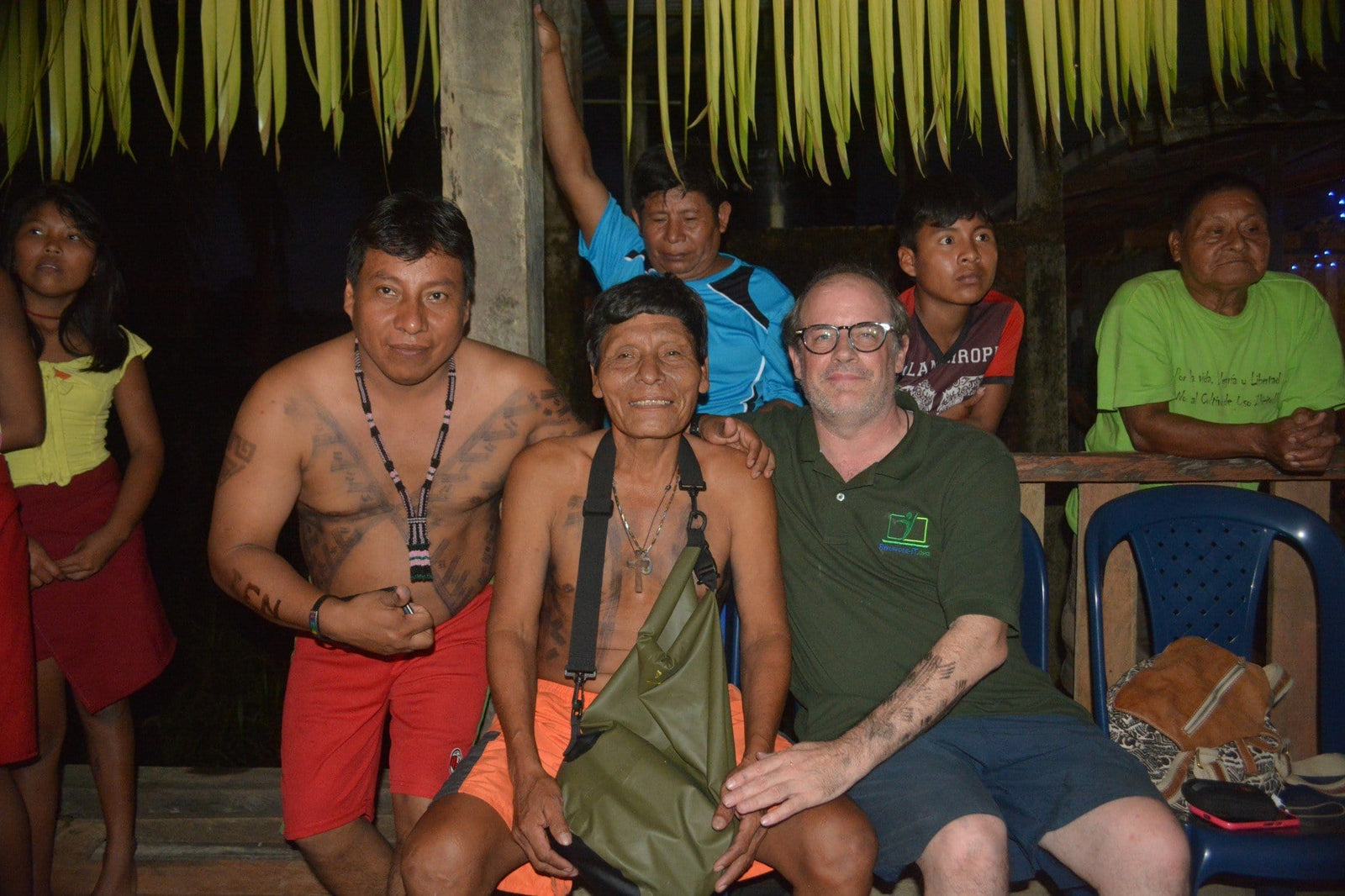 When we created the brand earth pak, we thought that "earth pak" was a name that would resonate well with our product's durability – we were producing outdoor goods that could withstand the world's elements – rain, air, etc.
But as our company continued to grow, we realized that the word "earth" in "earth pak started meaning so much more to customers; it evolved into a metaphor for how our products began helping individuals across the globe.
Ted Hein of Repurpose-IT.org had one of the most inspirational "around the globe" stories to share with the earth pak team. Hein, who funds this non-profit exclusively by himself, founded the Repurpose-IT organization to donate laptops to indigenous schools in Central and South America. The organization's overall mission is to lead indigenous children across the digital divide, transform education, and preserve cultural heritage.
How Repurpose-IT uses earth pak's products to help indigenous people
His journey with earth pak first began when he used one of our 20L dry bags to fit 6 laptops inside of it, to transport technology tools to the Embera Drua Village in Panama in 2016.
Ted travels back and forth behalf of Repurpose-IT with earth pak's dry bags to bring laptops to these indigenous schools. After his first laptop run with our earth pak 20L dry bag, he purchased a second bag that accompanied him to a Wounaan indigenous school along the Rio San Juan in the Choco District of Columbia. As one of the wettest places on Earth (more than 400 inches of rain per year), this time Ted decided to leave a couple dry bags behind for the group (and with good reason). Numbered at roughly 11,000, the Wounann indigenous peoples are still trying to hold onto their language and culture despite adversity in the region – rebels, drug smugglers, gold miners who poach on their land.
To help Ted with his efforts, we contributed a small donation as well as provided him with a fair amount of 20L dry bags to take with him on his next trip.

We'll let Ted's email to earth pak Founder, Scott, tell the rest of the story:

"It's hard to put into words well received the [dry bags] and cell phone protectors were in my trip to the Wounaan Nonam indigenous village in Colombia. The teachers really cherish them.
Puerto Pizario is a wonderful place. About 250 Wounaan live there in what we would consider abject poverty. It was a bit surprising that nobody asked us for anything…money or otherwise.
But not surprising since they are millionaires in terms of closeness to everyone in the village.
It is truly one of the wettest places on earth... a nearby village gets over 12 meters of rain a year...  I put some "quick dry" hiking clothes on a clothesline (which was covered on a porch) and they never became not-moist.
We used the [dry bags] and cell phone holders as motivation prizes for the teachers – for class participation and showing up on time. Without exception, they were the first items chosen.  Showing up on time proved stressful to us until we realized that nobody had clocks or watches. And their language lacks words for days of the week or the concepts of hours + minutes.
Whenever we gave out a [dry bag], the teachers seemed to wear it everywhere. With the pack on their chest. For days. Without taking it off. We then learned that many of the Colombian indigenous cultures have a tradition of wearing a small pack strung across their chest. We will continue to opt for the smaller 20L packs rather than the large ones which proved to be a bit too bulky for transportation.
Here are photos of a few of the recipients with a short story of each:
This is Gracialano Upua, one of the most remarkable people I've ever met. In May of this year, the residents' jungle village of Cerrito Bongo were displaced from their ancestral homeland due to armed criminal gangs. He and his family are now living in Puerto Pizario and we are trying to help him petition the national land agency for a certificate which will allow him to return to his own village. Where he was the Mayor (Gobernador) as well as the village Behn Kun (Traditional Knowledge and Medicine). The land agency doesn't want to give him the permit due to a 1966 law that says that the government has the option to perhaps form a national park – which they have not yet established. I asked his age and he thinks he is about 72 but not sure. He doesn't have a high school degree but is an expert in a lot of areas of traditional knowledge.
We are trying to convince the school principal to employ him as a teacher.
To his left is Alex Garabato, our key contact at one of the schools. He teaches 4th to 6th graders math and cosmology and supports the technology room (where the computers are kept). He has a bag but not in this photo... it was full of laptops. Alex is a Sia (a nearly extinct indigenous people which are loosely related to the Wounaan). There are less than 300 Sia now. 
This is our friend 'Profe' Jairo Asprilla. He is Afro-Colombian from the Choco... meaning descended from escaped slaves. As sweet and caring person as you'll ever meet. He is the agriculture teacher at the school. Food security is the village's biggest challenge.
Thanks again for the donation. It's hard to put into words well received the paks and cell phone protectors were during my trip to the Wounaan Nonam indigenous village in Colombia. The teachers really cherish them."
---