5 Reasons Why We Love Fall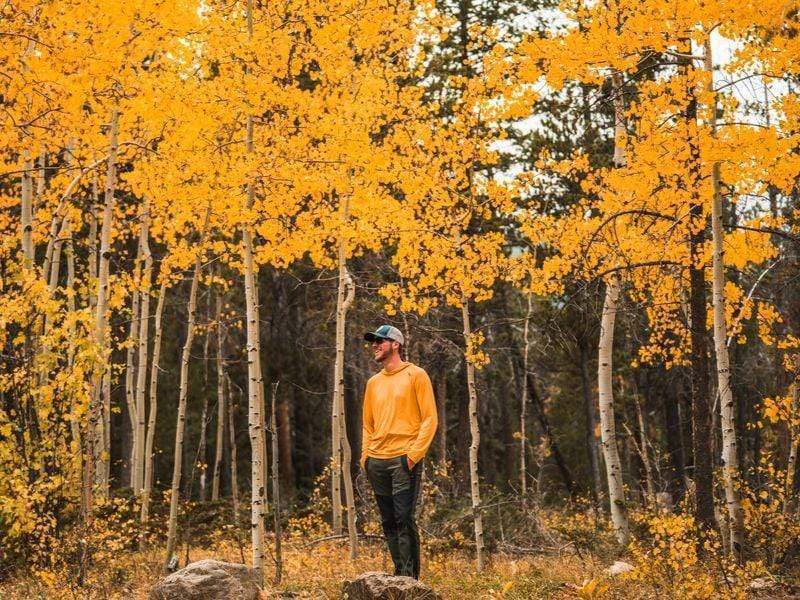 1. Earthy Aromas
There's just something about the smell of dropping leaves and damp earth that makes fall truly special. No other season gives us this aroma of crisp, pure, earthiness in its most natural form. Morning walks or hikes are so much more enjoyable with crisp, fresh, cool air and slight rays of sunlight shining through the hazy clouds.
2. Fewer Crowds
During fall, there's fewer crowds everywhere…making it the perfect season to hit the road and visit national parks and campgrounds that are typically flooded with tourists during the busy summer months. Plus, with cooler nights than the summertime, we definitely recommend planning a camping trip!
3. Scenery
You can search for as many quotes as you want in Google, but the consensus is—fall scenery is truly breathtaking. It's like a mosaic, ombre, (or whatever you want to call it) of gorgeous autumnal hues of rust, orange, and yellow. There's no other season that has the same colors as fall!
4. Layers
In summer, you're dressing for the hot weather, and in winter, you're dressing to stay warm. But during fall—you're putting on light layers and can easily adjust to any temperature changes throughout the day. The temperate climate of fall definitely makes getting dressed so much easier!
5. Feast!
For all the outdoorsmen and outdoorswomen out there, the countdown to fall is a highly anticipated one! Fall is the start of hunting season and also a fisherman's dream with Pacific and Atlantic salmon lifecycles starting all over again. Fall-run Chinook Salmon migrate upstream as adults from July through December and spawn from early October through late December. It's a huge event for grizzly bears, bald eagles, and of course fishermen!
---